Hardware is easy…
according to the people that use many of the things I make, that is. They don't actually say this, but I can tell. They see that you connected a box via usb to a computer and,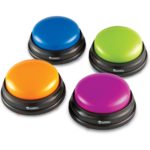 presumably, think, 'oh that looks simple, you just hook up this cable and it works.' It isn't until they ask how it was made and I crack open the enclosure do they get an idea of how much work it really is to put something like this together. The project I am referring to here, as you might have guessed, is a of game buzzer button type controls.
While sitting and eating some lunch at The Wurst Place with my Amazon team we discussed what fun activity we could do at our next "Beer Friday" (which don't happen every Friday, so we are clear). We had a bunch of harebrained ideas that would ultimately have little to know participation or bring down human resources on us within an hour. I then brought up that I had watched Defcon Jeopardy a while back and it looked like a lot of fun. This conversation went quickly to how we could make this happen in 7 days. We decided that is would be possible to build both the hardware buzzers and the software game-board and scoring system in those 7 days. This proved to be a time challenge for me.
I had to order the parts that I needed from Amazon with 2 day shipping to get them in time to complete the build. I should have used 1 day shipping.
Items from Amazon: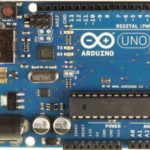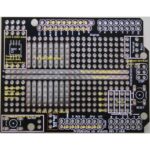 I didn't get my parts until Tuesday and the game was on that Friday. I drew up a simple schematic and mapped out pins to functional components.